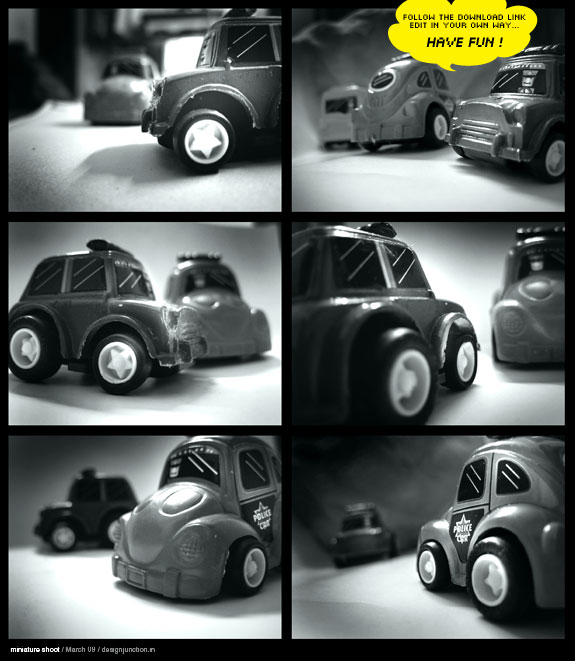 A small shoot of some of my old toy cars,  i wish i get some time and a good story to do some stop-motion using them in this style

.
For now, i have uploaded a 10 image package avilable for download.
Download them, add your own components, have fun !
But, please dont use them for commercial purpose. And i would be pleased if u leave credit  note or a link.
LINK TO DOWNLOAD