May 7, 2009
No comments yet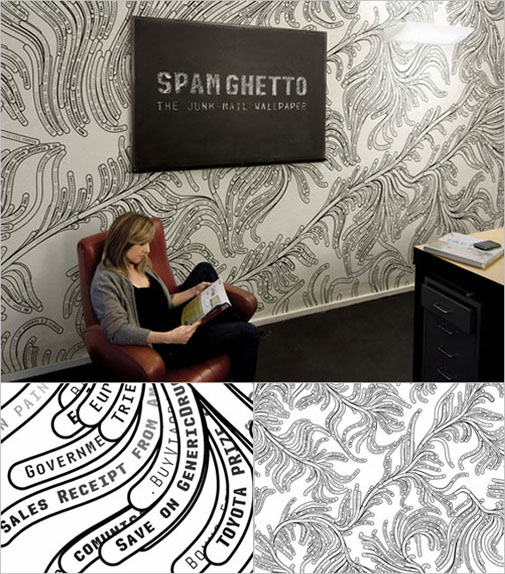 Everyday we all get some great offers for lotteries,  financial services, amazing gifts and little more which you cant even think of.  All in a bunch of SPAM mails ! And we have no option other than washing them away to trash.
But, at TODO.to.it – an interaction and media design studio, they have used up-to 2000 different junk mail subjects to create a beautiful wallpaper. They call it SPAMGHETTO.
According to them, a quick glance at spam mails gives fresh inspirations, bizarre subjects. And may be someday a brilliant scientist will find the definitive solution to eradicate from the web the bittersweet pleasure of spam.
The wallpaper is created using a generative software, so it can be folded and molded accordingly to desired dimensions of space.