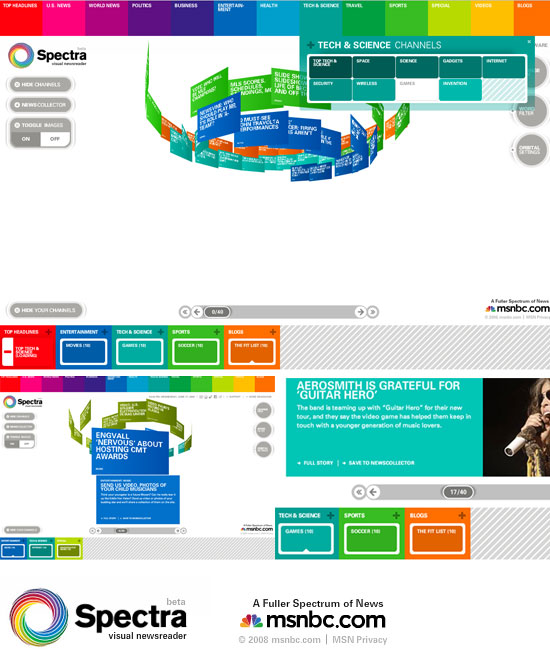 Spectra News Reader provides an interesting way to capture the massive content from news site in a form of information visualization.
The content is presented in from of channels, you can select the channels you interested in to get headlines in form of Media Cards floating in a 3D space. In your space you can flip media cards, read news with image support or follow the link to full story. And the cards which has user already read gets tucked away behind in stacks.
Apart from the 3D experience a pagination-scroll bar at bottom provides a linear progression to capture the data. And makes it easy to look over a larger amount of information in lesser time. And yes, if you have a web cam enabled you can enjoy a little more richer experience. It detects the color presented in front of camera and displays all the media cards related to that color.
So go forward, start visualizing your news content now. Visit Spectra Page