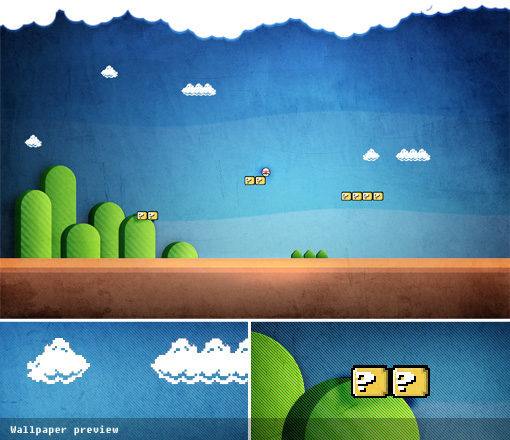 I don't need to say anything about the legendary label. As a kid, it was the first experience of such great interaction with sight,sound & motion. I still remember all the level maps, characters and not to mention, the music.
Yesterday, i just created this Fan art wallpaper for Super Mario. Tried to make the final art a mix of vector + pixel-art. Its available in 1920 x 1200 wide-screen as well as regular version.
A little more about Mario.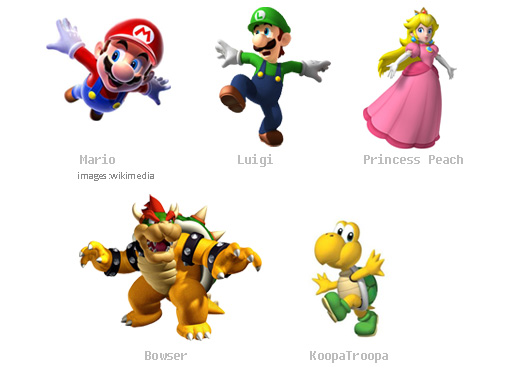 Super Mario Bros.  is a platform video game was developed and published by Nintendo in late 1985. In Super Mario Bros., the main character-Mario, saves Princess Toadstool 'Peach' of the Mushroom Kingdom from King Koopa 'Bowser'. Mario's younger brother, Luigi-is the second player in multi-player mode, and plays on the same plot role as Mario.
To save Princess, Mario travels through the eight worlds and three sub-worlds of the Mushroom Kingdom by going to the castle in each to defeat a minion of King Koopa. Inside the eighth castle, Mario frees the Princess Peach after a final fight with King Koopa !
Apart from the amount of detailing in graphics & gameplay or arcade level, the music of the game played a major role to struck the user's head. It was composed by Kōji Kondō, a Japanese musician who has created compositions for various Nintendo Games including Duck Hunt, Wrecking Crew, Mario Bros. and Kung-Fu !
I couldn't found the original soundtrack but in the video below, a guy from Soth Korea called Zack Kim plays Mario theme on his Guitar. Worth a Watch !
Related posts: