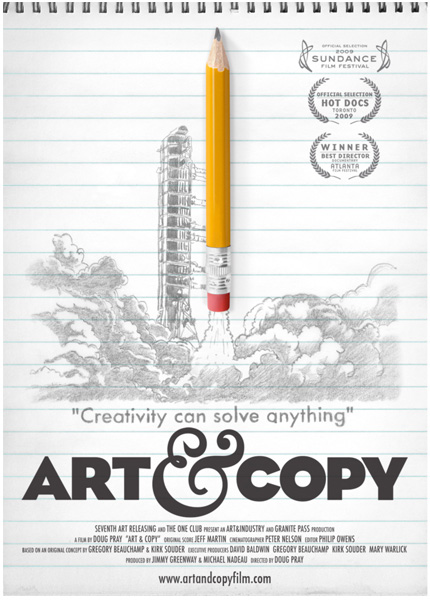 Hate Advertising ? Make better ads.
After Helevetica and Objectified now we have one more film dedicated to creative industry. Directed by Doug Pray, ART & COPY is a film about advertising and inspiration.
The film talks about the advertisements and creatives who had influenced our lives and impacted on our culture but yet are unknown outside their industry. ART & COPY features George Lois, Mary Wells, Dan Wieden, Lee Clow, Hal Riney and others who were responsible for "Just Do It," "I Love NY," "Where's the Beef?," "Got Milk," "Think Different," and more brilliant campaigns.
Now, we hope that apart from inspiring the creative individuals these films will also help in generating a social design awareness and make people realize that they are so much influenced by an industry which sometimes they are not even aware about.
The film was released on August 21, 2009 at IFC Center in New York City.
Official Website : http://artandcopyfilm.com/
Related posts: