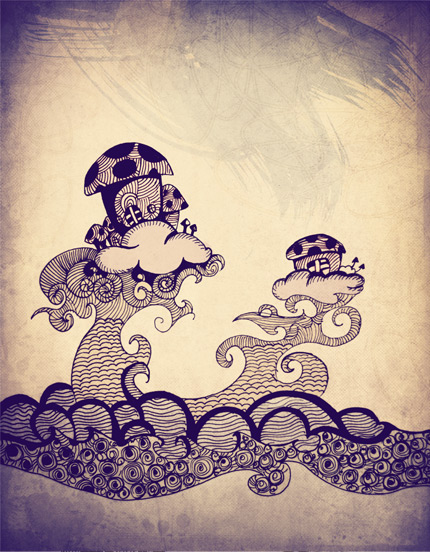 J'en perds la raison / i lost my mind
Dans la mer du Japon / in the sea of Japan
The result of synthesisa, when the hearing of the  sound produces the visualization. So this is my interpretation for this beautiful track by French Band, AIR.
Pen on paper with quick touch-ups in PS.
Update : Wallpaper Version } 1920 x 1200
: )
Related posts: